A mix of our best-selling titles and those that we think have been overlooked and deserve to be best sellers.
$18.99
AUD
Category: Lesbian & Bi Fiction
It's 1993 and Paul Polydoris tends bar at the only gay club in a university town thrumming with politics and partying. He studies queer theory, has a lesbian best friend, makes zines, and is a flâneur with a rich dating life. But Paul's also got a secret: he's a shapeshifter. Oscillating wildly from Rio t Grrrl to leather cub, Women's Studies major to trade, Paul transforms his body at will in a series of adventures that take him from Iowa City to Boystown to Provincetown and finally to San Francisco - a journey through the deep queer archives of struggle and pleasure. Andrea Lawlor's debut novel offers a speculative history of early 90s identity politics during the heyday of ACT UP and Queer Nation. Paul Takes the Form of A Mortal Girl is a riotous, razor-sharp bildungsroman whose hero/ine wends his way through a world gutted by loss, pulsing with music, and opening into an array of intimacy and connections. ...Show more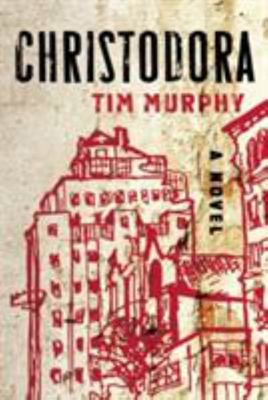 $29.99
AUD
Category: Gay & Bi Male Fiction
In this vivid and compelling novel, Tim Murphy follows a diverse set of characters whose fates intertwine in an iconic building in Manhattan's East Village, the Christodora. Moving kaleidoscopically from the Tompkins Square Riots and attempts by activists to galvanize a response to the AIDS epidemic in the 1980s, to future New York City of the 2020s where subzero winters are a thing of the past, Christodora recounts the heartbreak wrought by AIDS, illuminates the allure and destructive power of hard drugs, and brings to life the ever-changing city itself. On Avenue B in the heart of the Lower East Side, the Christodora is home to Milly and Jared, a privileged young couple with artistic ambitions. Their neighbour, Hector, a Puerto Rican gay man who was at one point celebrated for his work as an AIDS activist but has now become a lonely addict, becomes connected to Milly and Jared's lives in ways none of them can anticipate. Meanwhile, Milly and Jared's adopted son Mateo grows to see the opportunity for both self-realization and oblivion that New York offers. As the junkies and protestors of the 1980s give way to the hipsters of the 2000s and they, in turn, to the wealthy residents of the crowded, glass-towered city of the 2020s, enormous changes rock the personal lives of Milly and Jared and the constellation of people around them, even as ghosts of the past cast a shadow on their future. An entirely absorbing portrait of how ambition, compulsion, and trauma form and reform the lives of us all Christodora is a closely-observed panoramic novel that powerfully evokes the danger, chaos, and wonder of New York City-and the strange and moving ways in which its dwellers' lives can intersect. ...Show more
$32.99
AUD
Category: Gay Male & Bi Biography/Memoir
'An unforgettable, courageous and deeply tragic local story which manages to become a universal tale. No mean feat.' Gregory Day Seven shots ring out in the silence of Victoria's rolling Barrabool Hills. As the final recoil echoes through the paddocks, a revered sheep-breeding dynasty comes to a bloody and inglorious end.   No one could have anticipated the orgy of violence that wiped out three generations of the Wettenhall family, much less the lurid scandals about Darcy Wettenhall, the man behind the world famous Stanbury sheep stud, that would emerge from the aftermath.   Almost three decades later, the web of secrets and lies that led to this bizarre and seemingly motiveless murder spree are unravelled with the help of Bob Perry, Darcy Wettenhall's secret lover for a decade prior to his murder.   From the bucolic majesty, privilege and snobbery of the Western District's prized pastoral lands and dynasties to the bleak, loveless underworld of orphanages, rodeo stables and homeless shelters, The Devil's Grip is a courageous and thought-provoking meditation on the fragility of reputation, the folly of deception and the power of shame. Praise for The Devil's Grip 'A remarkable piece of work. It is a strange, unusual and beautiful book with an incredibly unique setting. I don't think I've read anything quite like it. It is compulsive reading. True crime. Memoir. History. How do you live a life honestly and with dignity? It's difficult to categorise because it traverses so many genres. But it WORKS.'  Matthew Condon, author of the Three Crooked Kings trilogy 'On its face this is the story of a family steeped in the pursuit of the perfect ram, but beneath the surface lies a riveting and ribald tale of lust, loss, manipulation, unbridled ambition and ultimately murder.'  Mark Tedeschi AM QC and author of Eugenia, Kidnapped and Murder at Myall Creek   'An unforgettable, courageous and deeply tragic local story which manages to become a universal tale'  Gregory Day, author of Archipelago of Souls and A Sand Archive   'It's got it all: sex, domestic violence, 'the land' - such an important concept resonating in the Australian mind - land-holders and property, privilege, prejudice, skulduggery and murder!'  David Bradford, author of The Gunners' Doctor and Tell Me I'm Okay ...Show more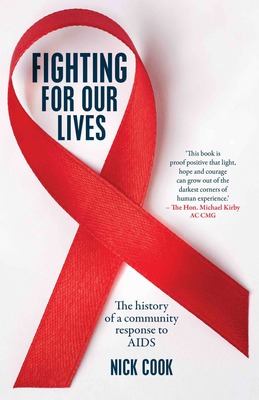 $39.99
AUD
Category: HIV & AIDS Studies
Fighting For Our Lives is the inspirational story of communities directly affected by the AIDS crisis. Against a harrowing backdrop of illness and death, fear and anger, hate and discrimination, they bravely took action. During the darkest years of the epidemic, marginalised communities – mostly gay men , sex workers and people who inject drugs – came together to form organisations that gave them a voice in the corridors of power. They built an unprecedented alliance with politicians and medical experts, a three-way partnership that made Australia's response to AIDS one of the most successful in the world. Fighting For Our Lives captures the high-stakes drama of this extraordinary period and the stories of the people at the very centre of a life-or-death struggle. It is a gripping read, an important story, and one that must never be forgotten. ...Show more
Find Me
by Andre Aciman
$29.99
AUD
Category: Gay & Bi Male Fiction | Reading Level: near fine
In this spellbinding new exploration of the varieties of love, the author of Call Me by Your Name lets us back into his characters' lives years after their first meeting. In Find Me, Aciman shows us Elio's father, Samuel, on a trip from Florence to Rome to visit Elio, now a gifted classical pianist. A c hance encounter on the train upends Sami's visit and changes his life forever. Elio soon moves to Paris, where he, too, has a consequential affair, while Oliver, a New England college professor with a family, suddenly finds himself contemplating a return trip across the Atlantic. Aciman is a master of sensibility, of the intimate details and the nuances of emotion that are the substance of passion. Find Me brings us back inside the world of one of our greatest contemporary romances to show us that in fact true love never dies. ...Show more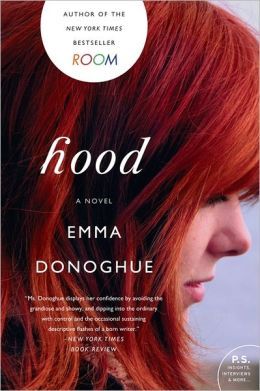 Hood
by Emma Donoghue
$29.99
AUD
Category: Lesbian & Bi Fiction
A tale of grief and lust, frustration and hilarity, death and familyPenelope O'Grady and Cara Wall are risking disaster when, like teenagers in any intolerant time and place—here, a Dublin convent school in the late 1970s—they fall in love. Yet Cara, the free spirit, and Pen, the stoic, craft a bond so strong it seems as though nothing could sever it: not the bickering, not the secrets, not even Cara's infidelities.But thirteen years on, a car crash kills Cara and rips the lid off Pen's world. Pen is still in the closet, teaching at her old school, living under the roof of Cara's gentle father, who thinks of her as his daughter's friend. How can she survive widowhood without even daring to claim the word? Over the course of one surreal week of bereavement, she is battered by memories that range from the humiliating, to the exalted, to the erotic, to the funny. It will take Pen all her intelligence and wit to sort through her tumultuous past with Cara, and all the nerve she can muster to start remaking her life. ...Show more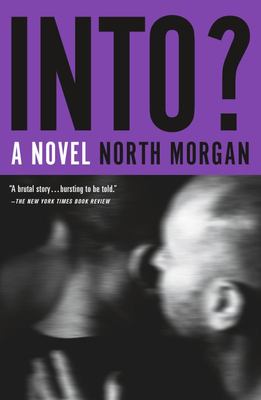 $29.99
AUD
Category: Gay & Bi Male Fiction
"You must read this now " - The New York Times Book ReviewIn Into? North Morgan shines a coolly mesmerizing light on the modern generation of gay men that are living firmly outside the closet, elevated by popular culture, but plagued by a new set of problems, insecurities and self-destructions. As the m en of Into? swipe right from bed to bed, North Morgan spins a darkly hilarious, and shockingly perceptive story of excess and love that's like nothing you've ever read. You know Konrad from your various social feeds - sun kissed, gym ripped and always having a better time than you. Or is he? Konrad Platt needed to get out of town. Heartbroken after his boyfriend left him for another man, Konrad abandoned his life in London for the warm sun and blue surf of LA. Here he attends parties in the Hollywood Hills filled with handsome men and beautiful women, snorts mountains of Adderall, and dances the weekends away at Coachella with each move endlessly documented on social media. He mends his broken heart through dating apps, constantly scrolling through profiles and chatting with a seemingly endless supply of men, each one handsomer than the last. But when one captures his heart, a twisted modern romance takes root that's thrilling, confusing, and devastating - revealing that underneath this perfectly curated profile is a man desperate for real connection. ...Show more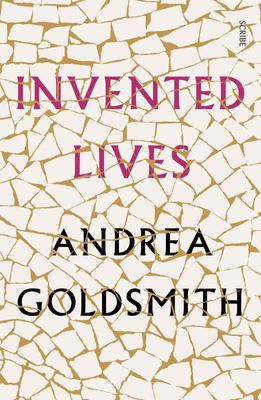 $32.99
AUD
Category: General Fiction | Reading Level: 1 Fiction
Knowing what you want is hard. Accepting what is possible is harder still ... It is the mid-1980s. In Australia, stay-at-home wives jostle with want-it-all feminists, while AIDS threatens the sexual freedom of everyone. On the other side of the world, the Soviet bloc is in turmoil. Mikhail Gorbachev ha s been in power for a year when twenty-four-year-old book illustrator Galina Kogan leaves Leningrad -- forbidden ever to return. As a Jew, she's inherited several generations worth of Russia's chronic anti-Semitism. As a Soviet citizen, she is unprepared for Australia and its easy-going ways. Once settled in Melbourne, Galina is befriended by Sylvie and Leonard Morrow, and their adult son, Andrew. The Morrow marriage of thirty years balances on secrets. Leonard is a man with conflicted desires and passions, while Sylvie chafes against the confines of domestic life. Their son, Andrew, a successful mosaicist, is a deeply shy man. He is content with his life and work -- until he finds himself increasingly drawn to Galina. While Galina grapples with the tumultuous demands that come with being an immigrant in Australia, her presence disrupts the lives of each of the Morrows. No one is left unchanged. Invented Lives tells a story of exile: exile from country, exile at home, and exile from one's true self.  ...Show more
$24.99
AUD
Category: Young Adult Fiction | Reading Level: 9 YA
What does it mean to be queer? What does it mean to be human? In this powerful #OwnVoices collection, twelve of Australia's finest queer writers explore the stories of family, friends, lovers and strangers – the connections that form us. Compelling queer short fiction by bestsellers, award winners and newcomers to the #LoveOzYA community including Jax Jacki Brown, Claire G Coleman, Michael Earp, Alison Evans, Erin Gough, Benjamin Law, Omar Sakr, Christos Tsiolkas, Ellen van Neerven, Marlee Jane Ward, Jen Wilde and Nevo Zisin. ...Show more
$22.99
AUD
Category: Gay & Bi Male Fiction | Reading Level: good
WINNER OF THE PULITZER PRIZE FOR FICTION 2018 'You will sob little tears of joy' Nell Zink 'I recommend it with my whole heart' Ann Patchett 'I adore this book' Armistead Maupin 'Charming, languid and incredibly funny, I absolutely adored Arthur' Jenny Colgan 'Marvellously, endearingly, unexpectedly fun ny' Gary Shteyngart 'Bedazzling, bewitching and be-wonderful' New York Times Book Review 'A fast and rocketing read . . . a wonderful, wonderful book!' Karen Joy Fowler 'Hilarious, and wise, and abundantly funny' Adam Haslett WHO SAYS YOU CAN'T RUN AWAY FROM YOUR PROBLEMS? Arthur Less is a failed novelist about to turn fifty. A wedding invitation arrives in the post: it is from an ex-boyfriend of nine years who is engaged to someone else. Arthur can't say yes - it would be too awkward; he can't say no - it would look like defeat. So, he begins to accept the invitations on his desk to half-baked literary events around the world. From France to India, Germany to Japan, Arthur almost falls in love, almost falls to his death, and puts miles between him and the plight he refuses to face. Less is a novel about mishaps, misunderstandings and the depths of the human heart. ...Show more
$19.99
AUD
Category: Gay & Bi Male Fiction
WITH AN INTRODUCTION BY ANDREW McMILLAN, AUTHOR OF PHYSICAL Shed is a bisexual, biracial boy who earns his keep at Ida Richilieu's outrageously pink whorehouse in the tiny turn- of- the- century town of Excellent, Idaho. Leaving behind the nights of drinking, talking and smoking opium stardust with his eccentric family, Shed sets off alone in search of the meaning of his Indian name and in search of himself. Along the way he falls in love with Dellwood Barker, a man who talks to the moon and who may be Shed's father. But it is not until Shed is back in Excellent and Isa has lost her legs and Dellwood his mind, that he attains the wisdom for which he is searching. ...Show more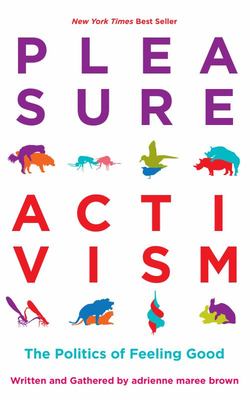 $37.99
AUD
Category: LGBTI & Queer Studies | Series: Emergent Strategy Ser.
How do we make social justice the most pleasurable human experience? How can we awaken within ourselves desires that make it impossible to settle for anything less than a fulfilling life? Author and editor adrienne maree brown finds the answer in something she calls "pleasure activism," a politics of he aling and happiness that explodes the dour myth that changing the world is just another form of work. Drawing on the black feminist tradition, she challenges us to rethink the ground rules of activism. Her mindset-altering essays are interwoven with conversations and insights from other feminist thinkers, including Audre Lorde, Joan Morgan, Cara Page, Sonya Renee Taylor, and Alexis Pauline Gumbs. Together they cover a wide array of subjects--from sex work to climate change, from race and gender to sex and drugs--building new narratives about how politics can feel good and how what feels good always has a complex politics of its own. Building on the success of her popular Emergent Strategy, brown launches a new series of the same name with this volume, bringing readers books that explore experimental, expansive, and innovative ways to meet the challenges that face our world today. Books that find the opportunity in every crisis adrienne maree brown, author of Emergent Strategy and co-editor of Octavia's Brood, is a social justice facilitator focused on black liberation, a doula/healer, and a pleasure activist. She lives in Detroit. PRAISE for Pleasure Activism: " brown] demonstrates how we can tap into our emotional and erotic desires to organize against oppression." --Colorlines "adrienne maree brown...continues to stake her claim as one of our most critical thinkers and strategists by intentionally combining the power of story-telling with practical applications to help readers conjure their own definition of pleasure and how it is inextricably linked to every part of our existence." --Monica Simpson, SisterSong Women of Color Reproductive Justice Collective "adrienne marie brown is back, again dropping wisdom about alternative ways to live at this deeply fucked-up moment ... Let this book be the best Valentine's Day gift you've ever given yourself." --Vice/Broadly "adrienne maree brown dives deep, head first, into a fast swirling pool of pleasure-related topics. She swims her way from one end of the pool to the other with some help from her body-wise, experienced, friends. This book is all at once so cool, and so hot, with a rainbow of glorious compleXXXities. Pleasure Activism is bound to make a huge splash " --Annie Sprinkle, author of Explorer's Guide to Planet Orgasm--For Every Body "Engaging with politics and social justice issues, whether it's climate change, race, or gender, can feel like work (and it is). Adrienne maree brown makes the case that you can feel good while doing so ... Pleasure Activism] will challenge you to rethink your approach to changing the world." --Mashable "Pleasure Activism is an invitation to know ourselves and be in conversation with the desire of our lustful imaginations... I]t makes our personal liberation irresistible." --Jasmine Burnett, activist and anti-oppression consultant "adrienne maree brown elucidates a philosophy of Pleasure Activism to transform individuals and so the world. Her explicit instructions encourage orgasms of the body, mind and spirit. First, in support of our own authentic lives, then so that we can live in loving community with others. It's like a wise and juicy black goddess reopened Eden and said, 'Okay, everybody, let's try this again.'" --Veronica Vera, author & founder of Miss Vera's Finishing School For Boys Who Want to Be Girls ...Show more