Contacts
Email:
Bookshop inquiries - contactus@hares-hyenas.com.au
Events\venue enquiries - events@hares-hyenas.com.au
Tel+ 61 3 9495 6589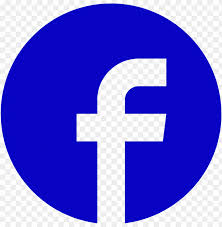 HaresHyenas

@Hares_Hyenas

@hareshyenas
OPEN FOR BUSINESS WITH (SLIGHTLY) REDUCED HOURS
Generally:
Monday - Saturday: 10.30 - 5.30
Sunday: 10.30 - 4.30

Our hours are always slightly longer than advertised, and if you are ever here at a time when you think we should be open and we are not, call or text Rowland on 0425 791 126. They will sort you out!


Contactless Click & Collect is still available
Online sales are still encouraged. Books and products can be bought through any means you use to communicate with us.
We thank all our customers for their support during the two lockdowns. Your support kept us going. We know you spent money to keep many small busineses open because, like us, you know that a strong queer community and a small business economy is never something we can take for granted.
A symbol of the resilience of Hares & Hyenas and the queer community was the home delivery service, BOOKS BY BIKE. It was founded before the first lockdown and sustained deliveries in all four directions for the duration. The actions of our volunteer couriers saw our customers collectively save thousands of dollars. And as you would expect of generous community-minded people, most of our couriers are returning to busy lives and will not have the time to commit to a full program of deliveries. This means that we will be winding the program back and announcing where and under what terms the service continues. In the short term it will cover all easy to reach destinations in Melbourne's CBD and some areas in the northern corridor and inner city. Stay tuned for more details as they come to hand.
Our expanded eNews bulletin continues to provide up-to-date information on books and literary cuture, with links and resources for the queer community. Click here to subscribe
Address:
63 Johnston Street, Fitzroy VIC 3065
Directions
Bus
Buses travel from Queen Street in the CBD along Lygon Street then Johnston Street. Stop at Brunswick Street and walk back. Buses in the opposite direction come from a range of destinations.
Train
Alight at Parliament Station, take either the 11 or 96 trams as below. It is about a 20-minute walk from Parliament along Nicholson or Brunswick Streets.
Tram
Number 11 tram from Collins Street in the city travels along Brunswick Street.
Alight at Johnston Street, turn left down Johnston. We are on the right side just past Fitzroy Street.
Number 96 tram from Bourke Street in the city travels along Nicholson Street
Alight at Elgin Street (becomes Johnston Street at Nicholson Street), turn right and we are on the left side half way to Brunswick Street.