Email Contacts
Contact us for books-related matters
Email Hare Hole about events coming up in Fitzroy
Email Hares & Hyenas about Hares & Hyenas events at the Victorian Pride Centre
Tel+ 61 3 9495 6589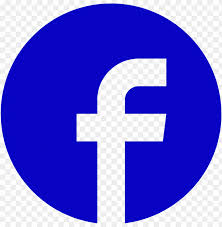 HaresHyenas

@Hares_Hyenas

@hareshyenas
OUT OF LOCKDOWN OPENING HOURS

10am to 5pm Mon to Fri
12 noon to 5pm Sat & Sun
Shop online 24 hrs
For more on how covid has affected Hares & Hyenas
visit our information page HERE


Our hours are usually slightly longer than advertised, and if we are closed at a time that you think we should be open, call or text Rowland on 0425 791 126. If he's around, he will sort you out!


Contactless Click & Collect is still available
Online sales are encouraged. You can buy books and products through any means that you use to communicate with us.
We thank all our customers for their support during the six lockdowns. Your support has kept us going and is helping us to realise our relocation of the bookshop to the Victorian Pride Centre in St Kilda and the continuation of our Fitzroy location as Hare Hole Melbourne.
Click here to subscribe to our eNews.
Address: 63 Johnston Street, Fitzroy VIC 3065
Directions
Bus
Buses travel from Queen Street in the CBD along Lonsdsale, Lygon then Johnston Streets. Stop at Brunswick Street and walk back. Buses in the opposite direction come from a range of terminals.
Train
Alight at Parliament Station, take either the 11 or 96 trams as below. It is about a 20-minute walk from Parliament along Nicholson or Brunswick Streets. If travelling from the northern suburbs you can alight at Victoria Park and take a bus or walk down Johnston Street.
Tram
Number 11 tram from Collins Street in the city travels along Brunswick Street.
Alight at Johnston Street, turn left down Johnston. We are on the right side just past Fitzroy Street.
Number 96 tram from Bourke Street in the city travels along Nicholson Street
Alight at Elgin Street (becomes Johnston Street at Nicholson Street), turn right and we are on the left side half way to Brunswick Street.