Contacts
Email:
Bookshop inquiries: contactus@hares-hyenas.com.au
Events & venue inquiries: events@hares-hyenas.com.au
Tel: 03 9495 6589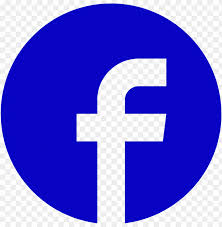 HaresHyenas

@Hares_Hyenas

@hareshyenas
ONLINE SALES ONLY DURING LEVEL 4 COVID-19 LOCKDOWN
Telephone & email sales also available 

Contactless Click & Collect available daily with guaranteed service Mon to Fri 10am to 2.30pm
Books can be purchased via this website, email, telephone or direct message
• Please Contact Rowland on 0425791126 to arrange collections outside of these hours.
There is someone on the premises at most times so collection throughout the day should be easy.
Our free home delivery service BOOKS BY BIKE is made possible through the efforts of volunteer couriers, Rowland, Crusader and assorted friends of Hares. Eligible in-stock orders are delivered with five days, depending on circumstances. Contact us for details of currently serviced areas. Other delivery methods listed at online check out. An expanded eNews bulletin offers up-to-date information on books, arts and cuture, links and resources for the queer community.
Address:
63 Johnston Street, Fitzroy VIC 3065
Directions
Bus
Buses travel along Lygon Street then Johnston Street. Stop at Brunswick Street and walk back.
Train
Parliament Station, Then take either the 11 or 96 trams as below, or it is about a 20 minute walk from Parliament along Nicholson or Brunswick Streets.
Tram
Number 11 Tram from Collins Street in the city travels along Brunswick Street.
Alight at Johnston Street, turn left down Johnston and we are on the right side half way down.
Number 96 Tram from Bourke Street in the city travels along Nicholson Street
Alight at Elgin Street (becomes Johnston Street at Nicholson Street), turn right and we are on the left side half way down.