$29.99
AUD
Category: Gay & Bi Male Fiction
One of Vulture's 46 Books We Can't Wait to Read in 2021 and one of LitHub and The Millions' Most Anticipated Books of 2021. "Each story in 100 Boyfriends is a minor eclipse: stunning in scope, technically blinding, and entirely miraculous. I laughed and I cried and I laughed until I cried--Brontez Purn ell is a marvel." --Bryan Washington, author of Memorial An irrerverent, sensitive, and inimitable look at gay dysfunction through the eyes of a cult hero Transgressive, foulmouthed, and brutally funny, Brontez Purnell's 100 Boyfriends is a revelatory spiral into the imperfect lives of queer men desperately fighting the urge to self-sabotage. As they tiptoe through minefields of romantic, substance-fueled misadventure--from dirty warehouses and gentrified bars in Oakland to desolate farm towns in Alabama--Purnell's characters strive for belonging in a world that dismisses them for being Black, broke, and queer. In spite of it--or perhaps because of it--they shine. Armed with a deadpan wit, Purnell finds humor in even the darkest of nadirs with the peerless zeal, insight, and horniness of a gay punk messiah. Together, the slice-of-life tales that writhe within 100 Boyfriends are an inimitable tour of an unexposed queer underbelly. Holding them together is the vision of an iconoclastic storyteller, as fearless as he is human. ...Show more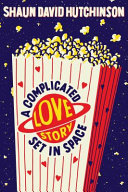 $19.99
AUD
Category: Young Adult Fiction
Black Mirror meets What If It's Us in this gripping, romantic, and wildly surprising novel about two boys lost in space trying to find their way home--while falling in love--from the critically acclaimed author of We Are the Ants.When Noa closes his eyes on Earth and wakes up on a spaceship called Qrios ity just as it's about to explode, he's pretty sure things can't get much weirder. Boy is he wrong. Trapped aboard Qriosity are also DJ and Jenny, neither of whom remember how they got onboard the ship. Together, the three face all the dangers of space, along with murder, aliens, a school dance, and one really, really bad day. But none of this can prepare Noa for the biggest challenge--falling in love. And as Noa's feelings for DJ deepen, he has to contend not just with the challenges of the present, but also with his memories of the past. However, nothing is what it seems on Qriosity, and the truth will upend all of their lives forever. Love is complicated enough without also trying to stay alive. ...Show more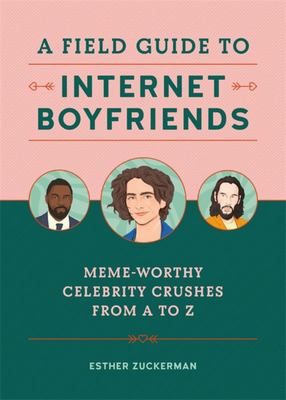 $22.99
AUD
Category: Humour
From Keanu Reeves and Idris Elba to Timothe Chalamet, A Field Guide to Internet Boyfriends is the ultimate celebration of the suave, sexy, sensitive, and silly celebrities who have captured our hearts and memes Handsome and heartfelt, with winning smiles and pinnable Tweets -- this is what Internet Bo yfriends are made of. But who are these meme-able men, and what makes them catch fire online? Discover the answers to these questions and more in A Field Guide to Internet Boyfriends, an interactive exploration of our collective crushes.   Entertainment journalist Esther Zuckerman breaks down the world of Internet Boyfriends -- and even a few Internet Girlfriends -- from documentary-style "spotting guides" to discussions on the key categories of boyfriend, like Sensitive Souls, Beautiful Boys and Daddys. A playful, teen magazine-style quiz -- to help readers find their ideal crush -- and in-depth profiles of some of the most beloved Internet Boyfriends and Girlfriends, from Ryan Gosling (the original) to Harry Styles (the Gen Z icon) to Janelle Monae (the space queen), round out this fully-illustrated romp through the celebs behind the memes. ...Show more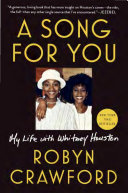 $27.99
AUD
Category: General Biography / Memoir
The New York Times Bestseller   After decades of silence, Robyn Crawford, close friend, collaborator, and confidante of Whitney Houston, shares her story. Whitney Houston is as big a superstar as the music business has ever known. She exploded on the scene in 1985 with her debut album and spent the ne xt two decades dominating the charts and capturing the hearts of fans around the world. One person was there by her side through it all--her best friend, Robyn Crawford.   Since Whitney's death in 2012, Robyn has stayed out of the limelight and held the great joys, wild adventures, and hard truths of her life with Whitney close to her heart. Now, for the first time ever, Crawford opens up in her memoir, A Song for You.   With warmth, candor, and an impressive recall of detail, Robyn describes the two meeting as teenagers in the 1980s, and how their lives and friendship evolved as Whitney recorded her first album and Robyn pursued her promising Division I basketball career. Together during countless sold-out world tours, behind the scenes as hit after hit was recorded, through Whitney's marriage and the birth of her daughter, the two navigated often challenging families, great loves, and painful losses, always supporting each other with laughter and friendship.   Deeply personal and heartfelt, A Song for You is the vital, honest, and previously untold story that provides an understanding of the complex life of Whitney Houston. Finally, the person who knew her best sets the record straight. ...Show more
$19.99
AUD
Category: Being Yourself | Series: ABC for Me Ser.
ABC What Can I Be? presents a wonderful world full of career possibilities--from Astronomer to Zoo Keeper and everything in between. Representing kids of all kinds, this book shows that there are no limits to what a kid can pursue. Whether they are fascinated by animals, trains, flowers, teaching, or a ny other thing, kids can grow up to be whatever they want! ABC What Can I Be? presents a whole alphabet full of exciting, thoughtful, and wonderful things children can do. Pairing a career with each letter of the alphabet, ABC What Can I Be? features colorful illustrations and fascinating careers to get kids thinking about all the possibilities for their future. Each page introduces a letter of the alphabet with bright artwork and highlights a career that is fun, challenging, and makes a big impact in its own way. These 26 careers--which include Dentist, Floral Designer, Meteorologist, Robotics Engineer, Train Conductor, and Wildlife Conservationist--are just some of the things a kid can become! A fun read for the whole family,ABC What Can I Be? is not only perfect for teaching toddlers their ABCs, but also for encouraging them to consider all the careers available to them when they grow up. With endearing illustrations and mindful concepts, the ABC for Me series pairs each letter of the alphabet with words that promote big dreams and healthy living. In addition to ABC What Can I Be, Sugar Snap Studios has two additional books in the series: ABC What Can She Be and ABC What Can He Be. ...Show more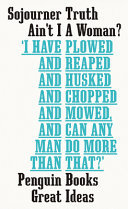 $9.99
AUD
Category: Feminism & Womens Studies | Series: Penguin Great Ideas Ser.
'I am a woman's rights. I have plowed and reaped and husked and chopped and mowed, and can any man do more than that? I am as strong as any man that is now' A former slave and one of the most powerful orators of her time, Sojourner Truth fought for the equal rights of Black women throughout her life. Th is selection of her impassioned speeches is accompanied by the words of other inspiring African-American female campaigners from the nineteenth century. One of twenty new books in the bestselling Penguin Great Ideas series. This new selection showcases a diverse list of thinkers who have helped shape our world today, from anarchists to stoics, feminists to prophets, satirists to Zen Buddhists. ...Show more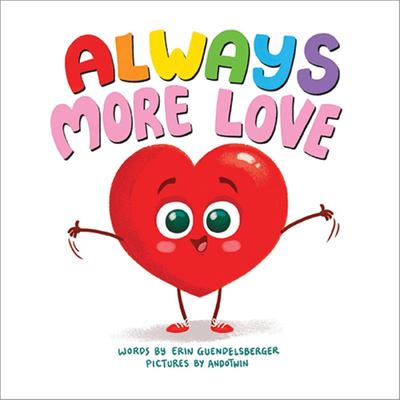 Always More Love
by Erin Guendelsberger; AndoTwin (Illustrator)
$12.99
AUD
Category: Being Yourself
The ideal interactive book for children and the perfect Valentine's day book for kids For readers of Don't Push the Button and Press Here comes an all-new interactive story full of humor and sweetness that proves there's always more love Always More Love is a heartwarming story and fun, interactive experience for families to read and share together, because the love for those special ones in your life only expands more and more each day. Just tap, press, shake, touch, or flip the board book and then turn the page to find out the many ways love grows The perfect gift for: Toddlers and young children ages 3-6 Preschool learners: great for at-home toddler learning activities Valentine's Day: the perfect Valentine's gift for children and toddler Valentine's book Baby showers Birthdays Holiday stocking stuffer Easter baskets and more I love you so much, but there's more in my heart.How is that possible? Well, where do I start? ...Show more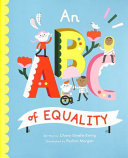 $12.99
AUD
Category: Being Yourself
A is for Accessibility, B is for Belief, C is for Class. All people have the right to be treated fairly, no matter who they are, what they look like or where they come from. This bestselling book An ABC of Equality introduces complicated concepts surrounding social justice to the youngest of children. T his revised hardback edition comes with an added introduction from the author. From A to Z, simple explanations accompanied by engaging artwork teach children about the world we live in and how to navigate our way through it. Each right-hand page includes a brightly decorated letter with the word it stands for and an encouraging slogan. On the left, a colorful illustration and bite-size text sum up the concept. Cheerful people from a range of backgrounds, ethnicities, and abilities lead the way through the alphabet. L is for LGBTQIA. Find the words that make you, you. N is for No. No means no. P is for Privilege. Be aware of your advantages. X is for Xenophobia. Ask questions and you'll see there's nothing to be afraid of. Ask more Questions, share your Kindness, and learn to Understand the world. ...Show more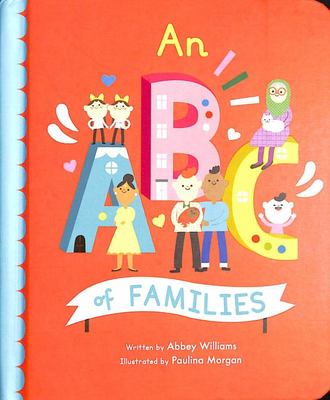 $19.99
AUD
Category: Family Diversity
An ABC of Families introduces children to the wonderful diversity of family life, using bright, engaging illustrations to explain how every family is unique in its own way.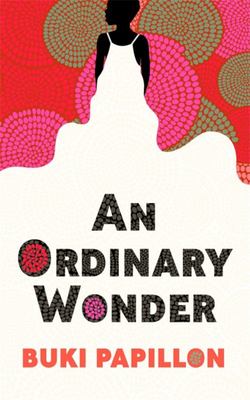 $32.99
AUD
Category: Trans & Gender Diverse Fiction
My name is Otolorin. I've been called monster. Within dark valleys of flesh I defy the given - a snake curled in upon itself, two-in-one, mythical and shunned. Yet, in that magic place between worlds, in the realm where the great mother gives milk to her offspring, I become like a goddess. AN ORDINARY W ONDER is the powerful coming of age story of an intersex twin, Oto, who is forced to live as a boy despite his heartfelt belief that he is a girl. His wealthy and powerful family are ashamed of him and treat him cruelly to secure his silence. His twin sister's love wavers in a world of secrets and lies that seems determined to tear them apart, and Oto must make drastic choices that will alter their lives forever. Richly imagined with African mythology, art and folk tales, this moving and modern book follows Oto through his life at home and at boarding school in Nigeria, and his ultimate dream of emigrating to a new life in the United States. It is a novel that explores complex desires as well as challenges of family, identity, gender and culture. AN ORDINARY WONDER takes us on a beautiful journey of what it means to feel whole. ...Show more
$19.99
AUD
Category: SF/Fantasy
A high fantasy adventure full of pistols, swashbuckling, angels and heroes, Angel Mage is also a breathtaking story about love and power, obsession and passion. WINNER OF THE 2019 AUREALIS AWARD FOR BEST FANTASY NOVEL The icon-maker and angel-summoner Liliath, long believed dead, has woken from her ce ntury-long sleep to pick up the threads of a plan that has already destroyed one kingdom and may yet destroy another. To succeed, Liliath must bring together Agnez the musketeer, Simeon the doctor, Dorotea the mage, and Henri, one of the Cardinal's clerks, and take them into utmost danger ... Set in an alternative seventeenth century where angels can be summoned (and controlled) by those with a talent for magic, Angel Mage is an action-packed story of angels, heroes, gunpowder and high magic. ...Show more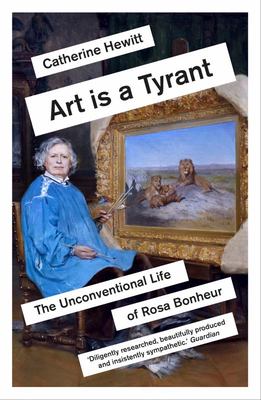 $22.99
AUD
Category: Lesbian & Bi Biography / Memoir
A new biography of the wildly unconventional 19th-century animal painter and gender equality pioneer Rosa Bonheur. Rosa Bonheur was the very antithesis of the feminine ideal of 19th-century society. She was educated, she shunned traditional 'womanly' pursuits, she rejected marriage - and she wore trou sers. But the society whose rules she spurned accepted her as one of their own, because of her genius for painting animals. She shared an intimate relationship with the eccentric, self-styled inventor Nathalie Micas, who nurtured the artist like a wife. Together Rosa, Nathalie and Nathalie's mother bought a chateau and with Rosa's menagerie of animals the trio became one of the most extraordinary households of the day. Catherine Hewitt's compelling new biography is an inspiring evocation of a life lived against the rules. ...Show more