$19.99
AUD
Category: Young Adult Fiction
An emotional tale of identity, sexuality and suicide derived from personal experience about three teenage boys who struggle to come to terms with their homosexuality in a small Western Australian town. On the surface, nerd Zeke, punk Charlie and footy wannabe Hammer look like they have nothing in common . But scratch that surface and you'd find three boys in the throes of coming to terms with their homosexuality in a town where it is invisible. Invisible Boys is a raw, confronting YA novel that explores the complexities and trauma of rural gay identity with painful honesty, devastating consequences and, ultimately, hope. ...Show more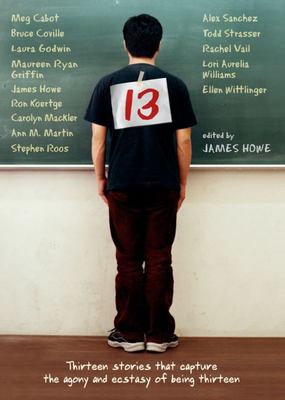 $20.99
AUD
Category: Young Adult Fiction
"If thirteen is supposed to be an unlucky number...you would think a civilized society could come up with a way for us to skip it." -- from "What's the Worst That Could Happen?" by Bruce Coville No one will want to skip any of the twelve short stories and one poem that make up this collection by some of the most celebrated contemporary writers of teen fiction. The big bar mitzvah that goes suddenly, wildly, hilariously out of control. A first kiss -- and a realization about one's sexual orientation. A crush on a girl that ends up putting the boy who likes her in the hospital. A pair of sneakers a kid has to have. By turns funny and sad, wrenching and poignant, the moments large and small described in these stories capture perfectly the agony and ecstasy of being thirteen. ...Show more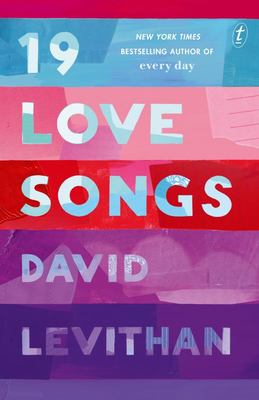 $19.99
AUD
Category: Young Adult Fiction
A resentful member of a high school Quiz Bowl team with an unrequited crush. A Valentine's Day in the life of Every Day's protagonist 'A'. A return to the characters of Two Boys Kissing. 19 Love Songs, from New York Times bestselling author David Levithan, delivers all of these stories and more. Born f rom Levithan's tradition of writing a story for his friends each Valentine's Day, this collection brings all of them to his readers for the first time. With fiction, nonfiction, and a story in verse, there's something for every reader here. Witty, romantic, and honest, teens (and adults) will come to this collection not only on Valentine's Day, but all year round.   ...Show more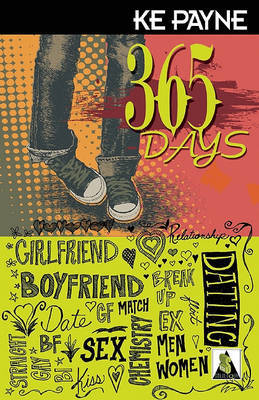 $28.95
AUD
Category: Young Adult Fiction
One mixed-up girl, one dull boy, two hot distractions. How does one figure it all out?Life sucks when you're fifteen years old, confused about your sexuality, and the girl of your dreams doesn't even know you exist. The sudden entrance of a hot new emo at school only adds to the confusion.Clemmie Atkins thinks she's in love with her school friend, the mysterious and alluring J. Devastated that J doesn't even seem to know she exists, Clemmie tries to escape her feelings by dating the nice but dim Ben. Unfortunately for Clemmie—and Josh—J just won't leave her head, or her heart.Until...In walks sexy new-girl, Hannah Harrison. Before long, dreams of Hannah begin to eclipse the impossible thoughts of J and the boredom of Ben. Clemmie has exactly 365 days to discover herself, and she's going to have a blast doing it! ...Show more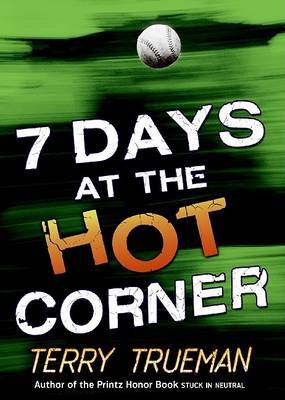 $26.95
AUD
Category: Young Adult Fiction
A Michael L. Printz Honor Book author delivers a coming-of-age novel with grit and power. High school baseball jock Scott Latimer learns his best friend is gay. As Scott's team goes to the championships, he must step up to the plate and reexamine his whole life.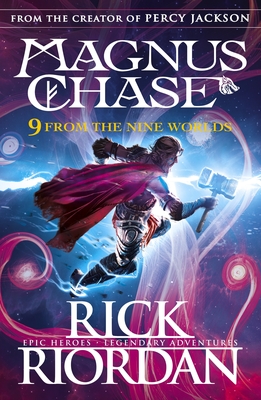 $19.99
AUD
Category: Young Adult Fiction | Series: Magnus Chase
An all-new collection of short stories from the world of Magnus Chase. With an exclusive fold-out illustration of the world tree! Travel the Nine Worlds with your favourite characters from the world of Magnus Chase in a brand-new series of adventures. Find out why Amir Fadlan hates clothes shopping in M idgard, see how Mallory Keen learns in icy Niflheim that insulting a dragon can be a good idea, and join Alex Fierro as they play with fire (and a disco sword) in the home of the fire giants, Muspellheim. But watch out for Thor, who is jogging through all Nine Worlds so he can log his million steps - and is raising quite a stink . . . ...Show more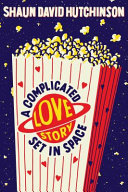 $19.99
AUD
Category: Young Adult Fiction
Black Mirror meets What If It's Us in this gripping, romantic, and wildly surprising novel about two boys lost in space trying to find their way home--while falling in love--from the critically acclaimed author of We Are the Ants.When Noa closes his eyes on Earth and wakes up on a spaceship called Qrios ity just as it's about to explode, he's pretty sure things can't get much weirder. Boy is he wrong. Trapped aboard Qriosity are also DJ and Jenny, neither of whom remember how they got onboard the ship. Together, the three face all the dangers of space, along with murder, aliens, a school dance, and one really, really bad day. But none of this can prepare Noa for the biggest challenge--falling in love. And as Noa's feelings for DJ deepen, he has to contend not just with the challenges of the present, but also with his memories of the past. However, nothing is what it seems on Qriosity, and the truth will upend all of their lives forever. Love is complicated enough without also trying to stay alive. ...Show more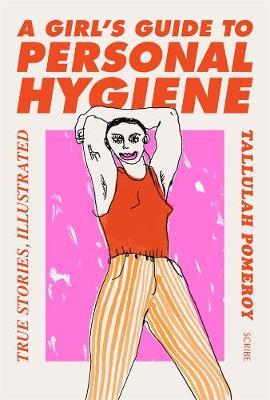 $26.99
AUD
Category: Young Adult Non Fiction
One day, the artist Tallulah Pomeroy overhead a conversation between two girls about another friend of theirs they knew in college. Apparently, when this friend had been on tour with the rugby team, she'd drunkenly 'done a shit in the sink.' 'She's not a girl if she did that,' said one to the other. 'Sh e may have a vagina, but she's not a girl.' This exchange made Tallulah laugh, but it also made her think. How many things had her friends done that meant they 'weren't girls?' She made a Facebook group and asked people to submit stories about their 'unladylike' behaviors. The page was soon flooded with more stories than she could have ever imagined- about ear wax and trapped wind, gray pubes and bloody pajamas. It became a community of honest, funny, and supportive women, who, by admitting to things they'd thought were shameful, no longer had to feel ashamed. For A Girl's Guide to Personal Hygiene, Tallulah made original illustrations to accompany a selection of those Facebook posts - plus dozens more from an expanded call for submissions - to create an exuberant and galvanizing handbook for all the nasty women of the world. ...Show more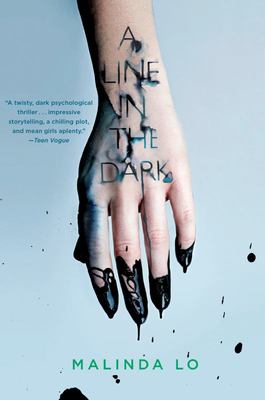 $19.99
AUD
Category: Young Adult Fiction
Jess Wong is Angie Redmond?s best friend. And that's the most important thing, even if Angie can't see how Jess truly feels. Being the girl no one quite notices is OK with Jess anyway. If nobody notices her, she's free to watch everyone else. But when Angie begins to fall for Margot Adams, a girl from t he nearby boarding school, Jess can see it coming a mile away. Suddenly her powers of observation are more a curse than a gift. As Angie drags Jess further into Margot's circle, Jess discovers more than her friend's growing crush. Secrets and cruelty lie just beneath the carefree surface of this world of wealth and privilege, and when they come out, Jess knows Angie won't be able to handle the consequences. When the inevitable darkness finally descends, Angie will need her best friend. "It doesn?t even matter that she probably doesn't understand how much she means to me. It's purer this way. She can take whatever she wants from me, whenever she wants it, because I'm her best friend. "A Line in the Dark is a story of love, loyalty, and murder. Kirkus Best Teen Book of 2017. Vulture 10 Best YA Books of 2017. Chicago Public Library's Best Teen Fiction of 2017 . ...Show more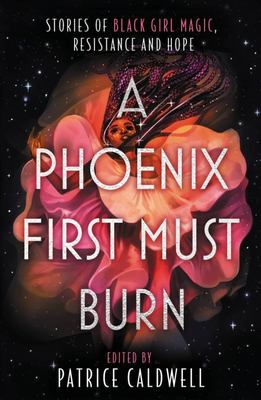 $16.99
AUD
Category: Young Adult Fiction
Sixteen tales by bestselling and award-winning authors that explore the Black female experience through fantasy, science fiction, and magic.
$16.99
AUD
Category: Young Adult Fiction | Series: A Tale of Magic | Reading Level: near fine
This #1 New York Times bestseller is a new series starter set in the Land of Stories universe from Chris Colfer, perfect for new and old fans When Brystal Evergreen stumbles across a secret section of the library, she discovers a book that introduces her to a world beyond her imagination and learns the impossible: She is a fairy capable of magic But in the oppressive Southern Kingdom, women are forbidden from reading and magic is outlawed, so Brystal is swiftly convicted of her crimes and sent to the miserable Bootstrap Correctional Facility. But with the help of the mysterious Madame Weatherberry, Brystal is whisked away and enrolled in an academy of magic Adventure comes with a price, however, and when Madame Weatherberry is called away to attend to an important problem, she doesn't return. Do Brystal and her classmates have what it takes to stop a sinister plot that risks the fate of the world, and magic, forever? Fall in love with an all-new series from Chris Colfer, the #1 New York Times bestselling author of the Land of Stories, filled with adventure, imagination, and wonderfully memorable characters both familiar and new. ...Show more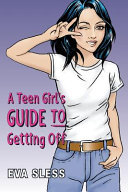 $14.95
AUD
Category: Young Adult Non Fiction
Sex - Pleasure - Consent - Sexuality - Desire - Relationships What teenage girl doesn't think about these things? With information rife on the internet how do you know who to trust? Well, here's your big sister Eva to help guide you through one of the most confusing times you'll ever experience! Eva is known in the blogger-sphere as somewhat of a sexpert. She knows what should be part of a healthy sex education but those topics are often completely ignored in the conversations we have at school. And what about at home? Are you able to talk with your folks about things like... periods, masturbation and orgasms? Or the right reasons to say yes and how best to say no? If you answered no, then you've found the right book for you! A Teen Girl's Guide To Getting Off is the best toolkit for real sex education discussing the issues facing the modern teen girl in an open, honest, frank and often funny way. ...Show more